Transparent displays continue to make their presence felt at the Consumer Electronics Show. At this year's edition, LG has showcased a 55-inch transparent OLED.
Unlike many transparent screens we have seen in the past, LG's new one offers up to 40% transparency. Past transparent LCDs could achieve up to 10% of transparency.
Called Smart Bed, the display is seen sitting at the foot of a bed. Users, however, can also move the device around the home. The display rises from a frame to show partial or full screen. It also comes with Cinematic Sound OLED (CSO) embedded in the frame.
LG said that the transparent OLED could be used in multiple areas, ranging from smart homes, buildings and mobility, to subways.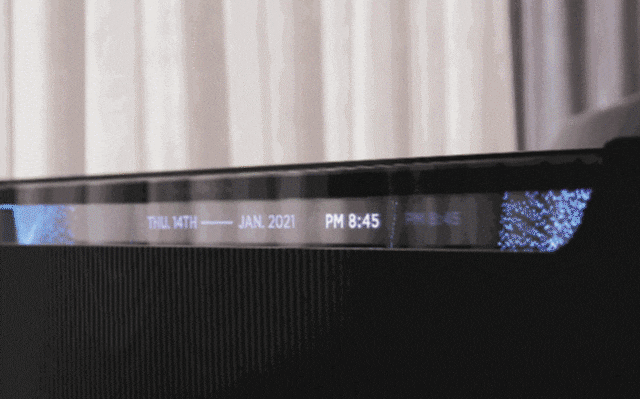 "Transparent OLED is a technology that maximizes the advantages of OLED and can be used in various places in our daily lives, from stores, shopping malls, and architectural interiors to autonomous vehicles, subway trains, and aircraft," said Jong-sun Park, Senior Vice President & Head of the Commercial Business Unit at LG Display. "It will grow into a next-generation display that can change the existing display paradigm."
As said earlier, it is not the first transparent display that has been demonstrated at the CES. Panasonic showcased a transparent display in 2016. Samsung has also showcased similar transparent OLEDs in the past. Interestingly, LG had showcased a 77-inch curved transparent OLED in 2017. The model, however, was then pitched for signage or advertising purposes. That said, LG's new transparent display appears to be more advanced than the ones we have seen.