Facebook Messenger gets new logo, features as part of Instagram merger
Facebook Messenger has received a major overhaul with a new logo making it look more like Instagram. The redesign is part of Messenger and Instagram merging for cross-app communication. Messenger is also getting new chat themes, selfie stickers and vanish mode along with the redesign.
The solid blue colour on the Messenger logo is no more. The new Messenger logo has a gradient hue with a mix of blue and pink which makes it look more like Instagram.
"Our new logo reflects a shift to the future of messaging, a more dynamic, fun, and integrated way to stay connected to the people you're close to. We hope you like it as much as we do," Stan Chudnovsky, VP of Messenger said in a blog post.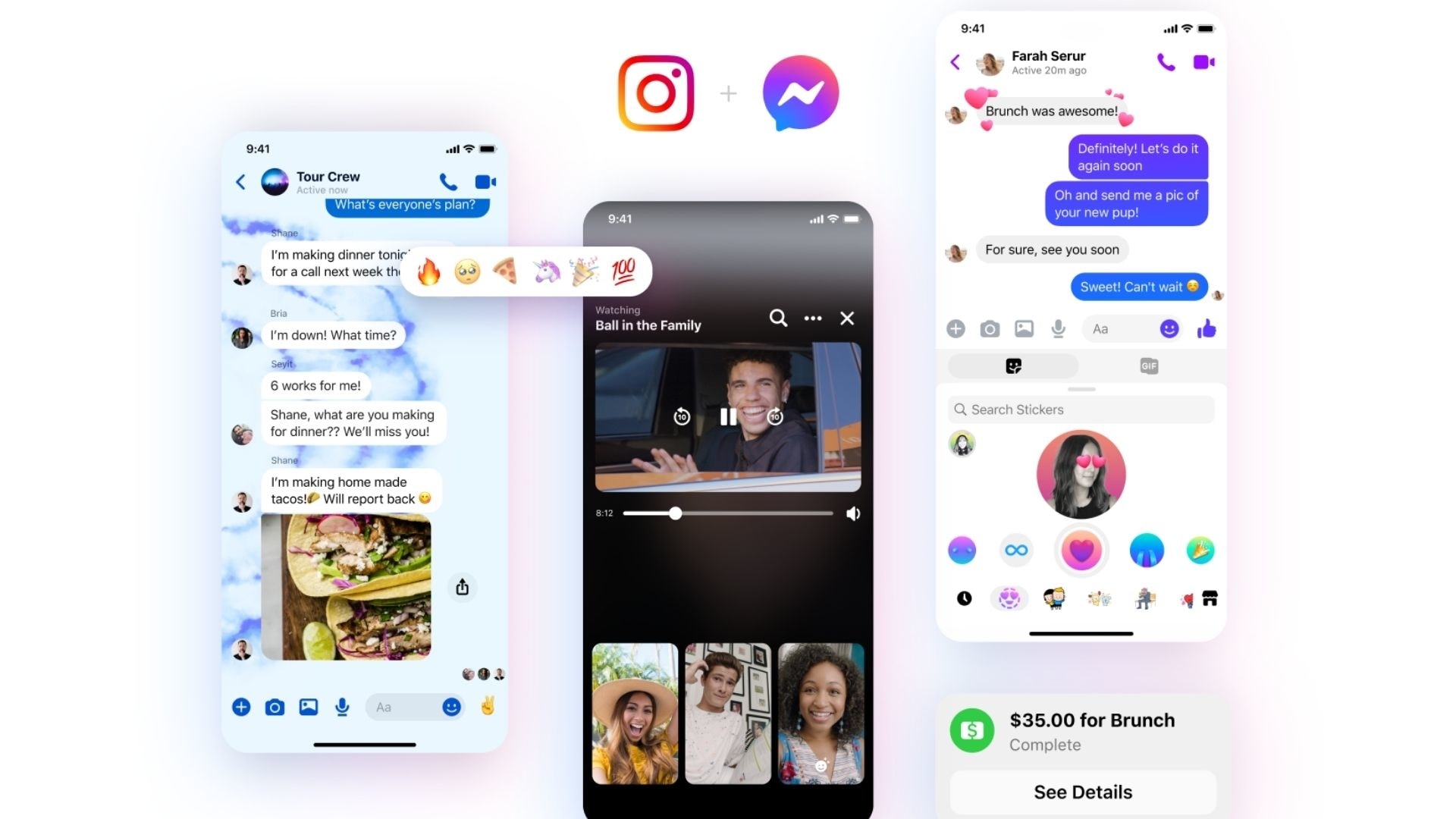 In addition to the new logo, Messenger is also getting new chat themes like love and tie-dye. Facebook is also rolling out custom reactions, selfie stickers and vanish mode to Messenger. The new features are coming to Messenger as part of its merger with Instagram.
When the merger, Instagram received 10 new messaging features including vanish mode and custom reactions. Instagram is also getting Messenger features such as 'Watch Together', chat colours, forwarding, replies, and animated message effects. Facebook had started testing the Messenger-Instagram merger prior to its release. This replaces the Instagram DM logo with Messenger's.
Facebook is rolling out the update to Instagram users, and it should be available to users in North America soon. The new update isn't available in India just yet. It's an optional update for now and users can choose to not integrate Messenger on their Instagram app.