YouTube Music spotted testing Spotify-like 'Collaborate' feature for playlists
Let it be social media platforms, OTT players, video conferencing apps or any other software application, the aim of brands have always been the same – offer everything that others are offering, so they are not left behind. And in a bid to achieve this, companies often pick similar features from rival platforms, giving them a slight twist to make it their own. YouTube Music is doing something similar now.
The audio streaming application is said to be working on a Spotify-like 'Collaborate' feature for playlists. As spotted by 9to5Google, you might soon be able to collaborate with your friends and curate a single playlist. The feature spotted doesn't work yet and is not appearing for each and every one. However, the iconography, label and other tweaks strongly suggest that this Spotify-like feature is probably under tests right now.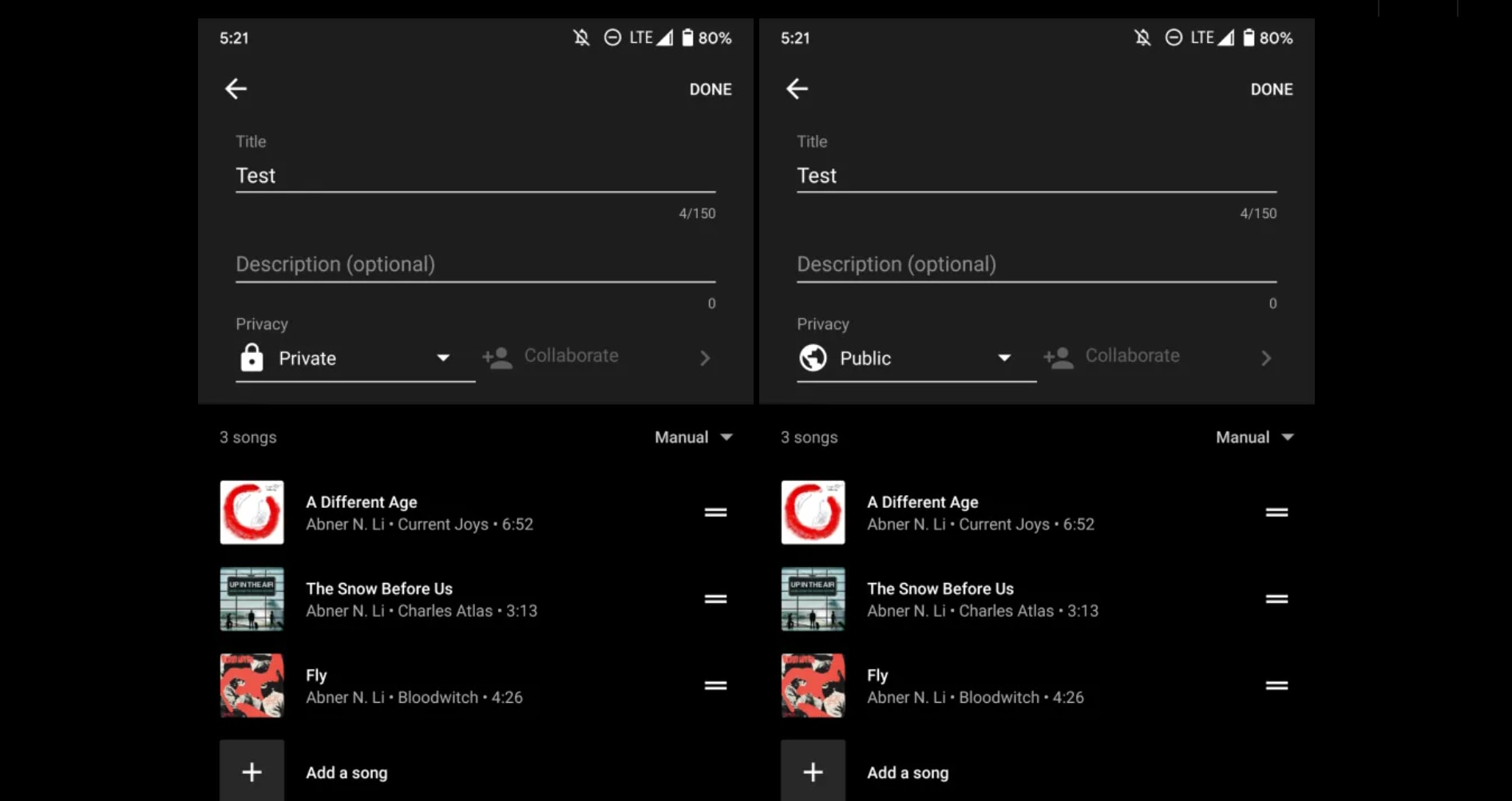 YouTube Music's 'Collaborate' setting can be found to the right of the playlist's privacy options. It appears on top right when you are editing a playlist. However, the feature doesn't work and as mentioned in reports, it is currently showing the 'navigation unavailable' message error. However, when this feature goes live, it looks like each song in the playlist will have the contributor's name along with it. This is also seen in the screenshots.
Making platforms collaborative is nothing new for Google and this 'collaborate' feature is nothing new for Spotify. While Spotify users have been enjoying this feature since quite some time, Google may use its smarts to reach Spotify's level in no time. The search giant has enough experience with collaborative tools on platforms like Docs, Sheets, Photos, Drive and more.